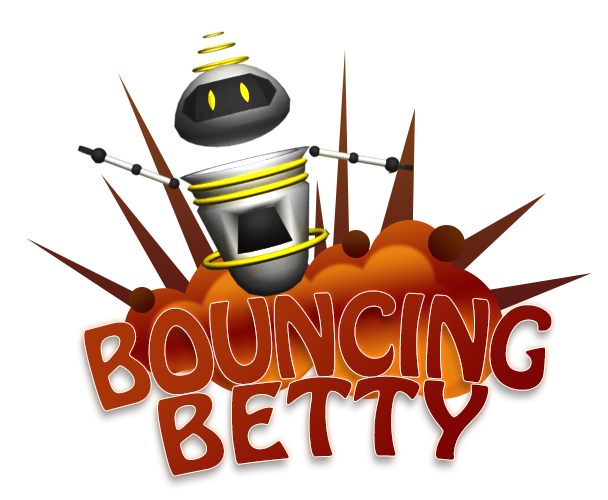 Bouncing Betty
A downloadable game for Windows
Bouncing Betty is a platform puzzle game.
Made for the GMTK Game Jam 2017 by Atlantic Divide Games


Betty is trying to escape!

Use grenades to push Betty over obstacles, blow yourself up for extra damage, and jump.

The automated robot creation factory is lonely.
There's no visitors or technicians around anymore.
She's getting cabin fever, and that makes her want to explode!
Betty feels trapped! It seems like whoever designed this factory wanted to keep her in.
They underestimated her resolve – and the power of her explosives.

Betty can't jump, and switches are in some pretty inconvenient places! But, by using the propulsion of her grenades, she has learned how to get up high.
Pushing through cardboard boxes, using her grenades to knock over metal crates, and self-destructing to get through extra strong walls, Betty will not be held captive!
She doesn't know where she's trying to go, but she's not staying here!
Not even destruction can stop her. That's the convenient thing about being an AI, consciousness is transferable.

Betty is ready to bounce.


Move with A/D
Grenade (jump, blow stuff up, suicide) with G
Drop grenade down with S
Throw sticky grenade straight up with W
Pause with ESC

Created with Unity, Blender, Photoshop and Audition.
Install instructions
Download, unzip run executable.